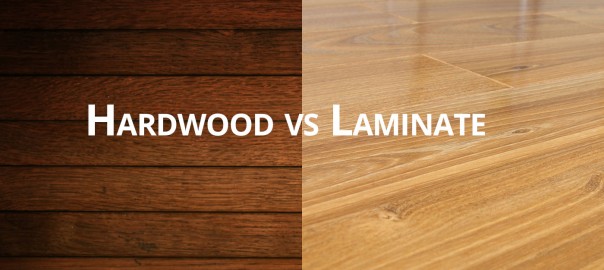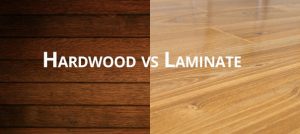 Trying to figure out if you should install a hardwood or laminate floor? Let's say you've done some research and heard great things about both. How do you choose which option is the best one for your space? We'll break it all down for you, so you can decide.
Why you should choose hardwood flooring:
Simply put, it's genuine wood. If you want the real deal, hardwood flooring is the way to go.
Hardwood flooring increases the value of your home more than laminate flooring. It's more expensive, yes, but consider it a long-term investment. Homes with hardwood flooring are known to sell more quickly and at a higher resale value than ones with laminate.
If your hardwood flooring gets damaged, it can be made new again. Since hardwood can be re-sanded and re-finished, you don't have to worry if your floor gets scratched or dented.
Durability is a strength of hardwood flooring. If properly installed and cared for, your hardwood floor can last – and keep its high-quality appeal – for many generations.
Hardwood is so versatile it can look great in any type of home. Whether you're going for a more traditional style or want a modern look, there is a style of hardwood flooring for you.
Why you should choose laminate flooring:
It's more affordable than hardwood. Laminate mimics the look of hardwood flooring, and you can purchase it without breaking the bank.
Laminate flooring is easy to install. If you're looking for a DIY project, this is a better option. You may even be able to start and finish the installation project in a weekend!
Laminate is more scratch-resistant than hardwood. The top layer – or wear layer – protects your floor from scratches and dents, keeping it beautiful for years.
Cleaning laminate is simple. Just use a vacuum or broom as needed, and mop regularly. This is a perfect weekly chore for your kids!
In rooms where moisture may be present – your kitchen, basement or bathroom – laminate will continue to keep its beautiful looks.
Now that you know the pros and considerations of hardwood flooring and laminate flooring, which do you think is best for your home?
If you're considering hardwood, check back next week for a comparison of solid hardwood vs. engineered hardwood.